SR22 Insurance After a Suspended License:
How Much Will It Cost You?
What Is SR-22 Insurance?
Your driver's license has been suspended and you need it reinstated, but you're told you need to buy SR-22 insurance, or maybe you've received a court order to obtain it. But what does it mean?
Why do I need an SR-22? How do I get an SR-22? How much will an SR-22 cost? Where do I buy high-risk auto insurance coverage? If I am in Texas, is Concept SR-22 the right company for me? What about Spartan SR-22? We're here to help you answer these questions and get all the advice you need when it comes to SR-22 filings.
Before finding out more about SR-22 insurance, enter your ZIP code at the top of this page to find the cheapest auto insurance quotes for your situation. Keep reading to find out what SR-22s are all about.
What is an SR-22?
SR-22 is a certificate of financial responsibility required by most at-risk operators.
You might not have heard of an SR-22 until you were told you needed one, so you probably stopped to ask "What is an SR-22?" We'll take this one step at a time and give you all the information you need about this type of coverage.
What is an SR-22 form?
An SR-22 is a form that is provided by your auto insurance company and presented to your state's Department of Motor Vehicles (DMV). This form shows that you have met your state's minimum requirements for liability coverage and financial responsibility.
You will often hear and see the phrase "SR-22 Insurance." Just remember that the SR-22 refers to a specific form, not an actual policy.
So, what is the difference between an SR-22 and regular insurance?
Nothing really, just the cost and the form. It is a way that you can prove to your DMV that you have the minimum liability coverage required in your state. There is typically a one-time filing fee that you will have to pay and, of course, the SR-22 insurance cost. It will probably be a good bit higher than the auto insurance premium that you're used to.
What does an SR-22 cover?
Whatever auto insurance coverage type you choose on the policy, it will at least cover the minimum liability requirements in your state.
Depending on where you live, an SR-22 may also be referred to as a Certificate of Financial Responsibility, or CFR. A CFR in the form of an SR-22 will be required by the state to prove that you had to buy liability auto insurance coverage, i.e. proof of financial responsibility, after a driving infraction. If you're a risky driver for any reason, like traffic offenses, accidents, or a major alcohol offense, you will need to carry this for a while instead of a typical auto insurance policy.
How do you know when you
need an SR-22?
This is something that it would be difficult not to know and insurance providers will readily tell you the same. In most cases, you will be well aware that you need an SR-22 to regain your license because it will be court-ordered. If you're only just hearing about an SR-22, a CFR, or an FR-44, it is pretty safe to say that you only need to make sure you meet the standard auto insurance requirements in your state.
What are some common reasons you need an SR-22?
An SR-22 is most often required after a serious traffic violation like:
DUI/DWI/OUI

At-fault accident

Reckless driving

Driving without
insurance
If you have committed one of the violations listed above, a Certificate of Financial Responsibility, such as an SR-22, will be mandated by court or the DMV in your state.
Although an SR-22 may seem like a foreign concept to a driver that has never committed a traffic violation, the need for such proof of financial responsibility is on the rise. While drunk driving infractions have decreased significantly since the 1980s, drunk driving fatalities still make up 28% of traffic fatalities, according to the CDC.
On average, one person dies in a DUI accident every 53 minutes.

Statistics also estimate that one person is injured in an alcohol-related crash every minute. Consequently,
one in three people
may be involved in a drunk driving crash in their lifetime.
The unfortunate truth is that driving drunk is a common occurrence.
Before being charged, the average drunk driver will have driven under the influence as much as 80 times. Once convicted, 50% to 75% of drunk drivers will continue to drive illegally on a suspended license – without taking the time to complete necessary court requirements and reinstate a license with an SR-22 form.
Be sure to review the DUI laws in your state as listed here by NOLO, and compare them with your state's DUI statistics according to Responsibility.org. The bottom line: Don't drink and drive. It really does save lives.
Although most drivers believe that it is perfectly acceptable to have several drinks and drive home, many states take additional precautions beyond set blood alcohol limits. Throughout the US, the legal BAC to drive is under 0.08%. Nonetheless, if a police officer believes that you are too impaired to drive, no matter what your BAC may be, they have the right to detain you on a DUI charge.
SOURCE:annayumlaw.com
If you have ever made the mistake of driving while intoxicated, you are putting your life and other innocent lives at risk.
At the very least, if you get pulled over and charged for a DUI,
you will face hefty court penalties, tarnish your clean driving record, and potential jail time for an alcohol violation conviction. If it is a major alcohol violation, you could even lose your vehicle. You will also most likely need an SR-22 form prior to the reinstatement of your driver's license.
Would any other driving infractions cause you to need an SR-22?
Driving behavior that may result in a reckless driving charge includes extreme speeding, tailgating, or violating other traffic safety laws. An aggressive or reckless driver exhibiting signs of carelessness or "road rage" may follow too close to a vehicle, change lanes erratically, drive illegally on a sidewalk or shoulder of the road, fail to yield, or neglect to obey traffic signs or zones altogether.
A driver that has been charged with reckless endangerment, aggressive driving, or another related traffic violation may be required to obtain an SR-22 form to reinstate a suspended or revoked driver's license.
We should also mention here that there are risks to distracted driving as well. Even something as routine as eating, drinking, or talking on your phone can shift your focus away from the road. Texting and driving has grown to be a major cause of car accidents, which can result in higher auto insurance costs.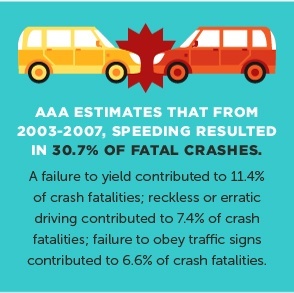 If your driver's license has been suspended, you will likely have to appear in court to receive charges and plead your case.
If you are granted the privilege to drive in the future, an SR-22 shows evidence of financial responsibility. Depending on the charge, your driver's license may be suspended for a longer period of time and will not be reinstated, even with an SR-22. You may also have to prove a need to drive for daily activities, such as for employment or taking your children to school. If you are able to prove that you need to drive while your driver's license is suspended, you may be given what is known in many states as a hardship license.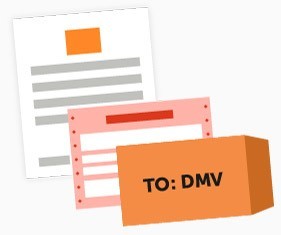 Make no mistake
Carrying regular car insurance won't be enough to reinstate your license after suspension. A separate SR-22 form must be filed through your car insurance company to get insurance after a DUI. The form will then be submitted directly to the DMV by your insurer before driving privileges are restored.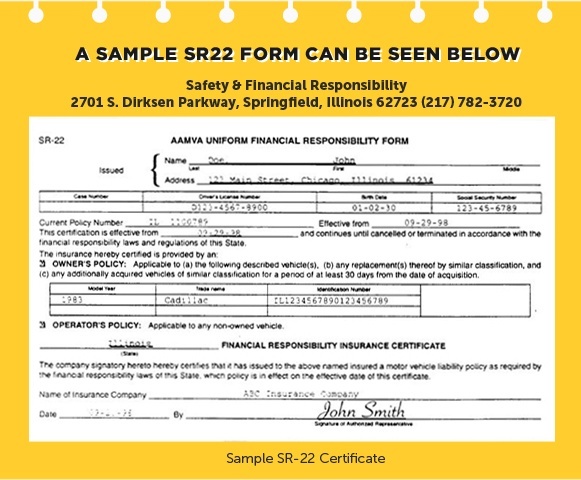 SOURCE:mydownlodablethings.net
What do you do when you need SR-22 insurance?
If your driver's license has been suspended,
time is of the essence.
It's important to contact your car insurance company as soon as possible to request an SR-22 form. Your insurance agent may submit the form directly to the DMV for you, or you may be required to file it yourself in person. There is a specific filing period that you will have and you must get this taken care of because failing to do so can lead to insurance policy lapses.
Many states require that an SR-22 form for a suspended license is kept on file for 2 to 3 years on average. Depending on the state, you may have to pay a filing fee when submitting an SR-22. Your SR-22 form will need to be updated if you switch to a different insurer or move to a different state.
Are there states that don't require SR-22 filings with the DMV?
Delaware

Kentucky

New Mexico

Minnesota

Oklahoma

Pennsylvania
*If you live in one of the states listed above, you will still be required to provide proof of insurance in order to reinstate your driver's license.
How do you file an SR-22?
Contact your insurance company to obtain an SR-22

Keep in mind that filing this form through your insurance company qualifies you as a high-risk driver, and your insurance rates will increase accordingly. Some insurance companies may not provide an SR-22 insurance policy, meaning that you would lose your current insurance coverage. You may need to find a new provider before you can drive legally again. There are plenty of dedicated SR-22 insurance companies as well as regular carriers that offer non-standard coverage for high-risk drivers.

Plan to wait a minimum of 30 days

An SR-22 form will be issued after it has been paid for through your insurance company. From there, your insurance provider will submit it to the Secretary of the State, which could take up to 30 days to process. Driving privileges will not be reinstated until the SR-22 form is processed.

Your SR-22 form must be kept in your vehicle

After an SR-22 certificate has been submitted and processed through the DMV, you will be required by law to keep it in your car at all times. If you are ever pulled over, you must show the SR-22 form to the police officer, along with your proof of insurance.

Keep your SR-22 form current.

Your license will automatically be suspended again if your SR-22 lapses or is canceled at any time. If you no longer carry valid SR-22 protection, your insurance company must notify the DMV of this infraction by law. Failure to comply with SR-22 requirements means a newly suspended license. An SR-22 form should be renewed a minimum of 15 days before it expires. It is important to make sure your coverage does not lapse!
In addition to an SR-22 form, it is a must to meet the minimum state requirements by carrying at least liability insurance coverage.
To provide this proof of insurance along with an SR-22 certificate to the DMV, you must have bodily injury and property damage liability car insurance coverage, and any other state minimum requirements. This insurance coverage must remain current, together with your SR-22 form on file.
With the exception of the six states listed above, your state is likely to require an SR-22 on file with the DMV or DPS to restore a revoked license after a traffic accident, judgment, or conviction.
In the state of Texas, for example, an SR-22 form must be filed with the DPS and kept current for a minimum of two years from the date of conviction. The Texas DPS will not accept a valid insurance card in lieu of an SR-22 form.
Steps to obtain the SR-22 when attempting to reinstate a revoked license:
Request an SR-22 from your insurance company.

Pay a required reinstatement fee, if applicable.

Submit an SR-22 form to the DPS or DMV.

Maintain a valid SR-22 with minimum liability insurance.
How much is an SR-22 going to cost you?
Since an SR-22 form classifies you as a high-risk driver, it is going to cost you.
The costs involved with restoring your license might make acquiring the SR-22 seem easy in comparison. Keeping coverage on your vehicles can get pretty expensive because it can make your premiums skyrocket; just remember how important it is to make your payments every month.
So what is the average cost of an SR-22? The insurance company that files the SR-22 form may charge a one-time fee; the amount differs by state, with some states charging $25 and others $125 or more. Your state will also charge you a license reinstatement fee. Depending on the state and the type and number of your convictions, these fees can run into the hundreds of dollars.
You'll also have court costs associated with your conviction— don't forget to pay these.
How much will an SR-22 increase my insurance?
With one of these serious violations on your driving record, you'll likely have to pay a lot more for auto insurance as well. Insurance companies assume that past behaviors can predict future ones, and they'll expect you to be more costly to insure; as a result, they'll consider you a high-risk driver and will charge you higher premiums.
Unfortunately, the repercussions of requiring an SR-22 form can be widespread, beyond just a suspended license. An SR-22 form will impact your driving record and can continue to cost you down the road. Insurance policy rates are likely to skyrocket and will not drop again until SR-22 restrictions have been lifted. We can provide you with free SR-22 insurance quotes.
If you are concerned about steep insurance rates, it may be worth your while to shop around. Read more about auto insurance companies that accept DUIs to learn more.
A number of car insurance companies specialize in providing vehicle insurance coverage to those that need high-risk driving policies and that require SR-22 forms. You may be able to find more competitive rates from another provider, even after obtaining an SR-22 certificate.
Perhaps the most noticeable effect of filing an SR-22 is in higher insurance rates. If your current insurer chooses to provide you with an SR-22 form, they are taking on your risk as a potentially dangerous driver. As a result, your car insurance rates will increase anywhere from 14%-40% on average.
If your SR-22 insurance is canceled at any time, the DMV can revoke your driving privileges.
What Happens When You Drop an SR-22?
If you choose not to meet the necessary requirements and file an SR-22, or if you allow your coverage to lapse at any time, you could be facing further legal repercussions.
If you opt not to meet state minimum driving and liability
insurance requirements, it may result in:
License
suspension

License
revocation

Tag seizure

Vehicle
impoundment

Fines ranging
from $150-$500
If you're trying to cheat the system in any way, it will
come back to bite you.
Yes, filing an SR-22 is cumbersome and expensive. It will have long-term repercussions that can affect your driving record, not to mention your insurance rates.
Nonetheless, neglecting to file an SR-22 is an even bigger issue.
Driving on a suspended or revoked license without the necessary SR-22 insurance is a violation of state law. If you get caught, you will face even stiffer penalties and fines and may have your driver's license suspended for a longer period of time or revoked altogether.
If you do move out of state within the 2 to 3-year time frame that you require an SR-22, you can't escape your driving record.
Your new state motor vehicle department will be notified, and a new SR-22 form must be submitted. If you happen to move to a state that doesn't require an SR-22, such as Delaware or Minnesota, you will still be obligated by law to meet minimum SR-22 requirements in the state where your driving infraction occurred.
To avoid any misunderstanding that could result in a suspended license, always communicate with your insurance agent before you move and before your SR-22 form expires.
Do you have more questions?
Here is some additional information that you might find helpful related to SR-22 insurance.
What does SR-22 insurance cover?
The SR-22 form provides proof that you've met your state's minimum required auto insurance coverage, which generally includes bodily injury and property liability coverage. Minimum requirements and coverage amounts will vary by state.
What is the purpose of an SR-22?
The SR-22 provides proof that you have secured the minimum necessary financial liability for auto insurance in your state. It's documentation that you have insurance and are prepared to drive legally once your driver's license is restored.
Do I need SR-22 insurance if I don't own a car?
A court can require that you get an SR-22 even if you don't own a car, in which case you would need non-owner SR-22 insurance. Their assumption is that you could just as easily borrow someone else's car, in which case you'd still be driving.
Be aware that these so-called "non-owner" SR-22s often take a backseat to the car owner's insurance policy, so if you're driving your friend's car and you have an accident, payment for any damage will fall to your friend and their insurance. You can get non-owner SR-22 in Texas or any other state as needed.
What happens when you ignore an SR-22?
If you choose not to meet your state's minimum driving and liability insurance requirements, including filing an SR-22, or if you allow your coverage to lapse at any time, you could face further legal action.
Don't put your driving record at further risk be sure to follow the SR-22 rules and keep an eye on the calendar so you don't miss any insurance payments that will come due.
What happens with my SR-22 if I move out of state?
If you move out of state within the two- or three-year time frame that you require an SR-22, you will need to take action. Your new state motor vehicle department will be notified, and you must submit a new SR-22 form in order to secure an out-of-state SR-22. For example, if you move from Oklahoma to Texas, you will need to make sure that you obtain SR-22 insurance in Texas.
What if I move to a state that doesn't require an SR-22?
You are still obligated by law to meet minimum SR-22 requirements in the state where your driving infraction occurred.
Can I drive a company vehicle with an SR-22?
You will need an SR-22 in order to get your driver's license reinstated, and you will need a valid driver's license to drive a company vehicle, so the answer to this question is yes unless your state has any additional specific restrictions.
I'm told I need an FR-44, do I need an SR-22 as well?
No. Florida and Virginia have additional requirements for proof of financial responsibility following a driving violation. Both of them require insurance coverage above and beyond their state's minimum requirements. and so they follow an FR-44 process instead.
Can I get SR-22 insurance with Liberty Mutual?
Be sure to shop around for SR-22, or high-risk, insurance with Liberty Mutual or any other insurance company. This way, you'll know which company has a policy that meets your needs from both a budget and coverage perspective.
Now that you know about SR-22 insurance, enter your ZIP code to compare quotes for auto insurance policies in your area.

Reviewed by:
Licensed Insurance AgentCynthia Lanctot