Worst States for Fatal Crashes in the Rain [2021 Study]
Rain causes the majority of fatal weather-related crashes in America. The 10 worst states for fatal crashes in the rain average 25 deadly crashes per one million drivers, which is over double the U.S. average. Limited visibility and loss of traction make rain a deadly driving hazard especially in the worst states for fatal rain-related accidents.
Compare Quotes Now
Secured with SHA-256 Encryption
UPDATED: Sep 9, 2021
It's all about you. We want to help you make the right coverage choices.
Advertiser Disclosure: We strive to help you make confident auto insurance decisions. Comparison shopping should be easy. We are not affiliated with any one auto insurance provider and cannot guarantee quotes from any single provider. Our auto insurance industry partnerships don't influence our content. Our opinions are our own. To compare quotes from many different auto insurance companies please enter your ZIP code on this page to use the free quote tool. The more quotes you compare, the more chances to save.
Editorial Guidelines: We are a free online resource for anyone interested in learning more about auto insurance. Our goal is to be an objective, third-party resource for everything auto insurance related. We update our site regularly, and all content is reviewed by auto insurance experts.
A Concise Overview
The No. 1 state for fatal crashes due to rain is West Virginia, with 34 fatal crashes per one million drivers
Rain causes the majority of weather-related crashes (over 70%)  in America
Loss of traction and loss of visibility are the two most dangerous factors of driving in the rain
Why does rain cause car accidents more than other weather conditions? While drivers might assume snow and ice are the most dangerous driving conditions, rain-related car accidents are the leading cause of bad weather accidents in America.
The frequency of rainfall makes it a more common hazard than snow and ice, and slick surfaces from the rain contribute to drivers hydroplaning or running off the road at curves.
Unfortunately, if you live in one of the worst states for fatal crashes in the rain, you are more at risk for crashing because of the weather.
So what can you do to stay safe if you live in a rainy state? While having the right auto insurance coverages will ensure your accident is covered if you crash because of rain, there are also some safe driving tips to follow.
If you get into an accident during heavy rain, your auto insurance rates will likely go up. But that doesn't mean there aren't ways to save. One of the best is to compare live quotes from different auto insurance companies.
Enter your ZIP code into our free online quote comparison tool to do just that and start saving today.
Now, in addition to covering rain accident statistics in the 10 worst states, our study also goes over the following topics:
Rain crashes across America
Driving tips from experts
Frequently asked questions
Read on to see which states make our list of the worst states for fatal rain crashes and what you can do to lessen your chances of a crash in the rain.
10 Worst States for Fatal Rain Car Crashes
To find out how many accidents are caused by rain in each state, our team collected the latest research available from the National Highway Traffic Safety Administration (NHTSA) on fatal car accidents caused by rain.
Our team then used corresponding data on licensed drivers by state from the U.S. Department of Transportation's Federal Highway Administration (FHWA) to calculate the rate of fatal crashes per one million drivers. Take a look at the final rate calculations below.
Keep in mind that the NHTSA tracks fatal crashes, not total fatalities, so each fatal crash represents a crash caused by rain where at least one person died.
Ready to learn more about each state's ranking? Read on for a complete breakdown of the top 10 states for fatal rain crashes.
#10 – Indiana
Rain-Related Fatal Crashes (Per 1M Drivers): 15.9
Rain-Related Fatal Crashes in State (Annual Total): 73
Indiana ranks as No. 10 on our list, with an average of 16 crashes per one million drivers.
Indiana's precipitation isn't as heavy as in the major southern states, but Indiana still had about 42 inches of rainfall in 2020, according to the National Oceanic and Atmospheric Administration (NOAA).
According to the NOAA, this amount of rainfall rates the state of Indiana's rainfall as above normal in America.
In addition, even though 73 fatal crashes may not seem like a high number when you look at the crashes relative to the number of drivers in the state, the resulting crash rate places Indiana on the map as one of the worst states for fatal rain crashes.
#9 – North Carolina
Rain-Related Fatal Crashes (Per 1M Drivers): 17.9
Rain-Related Fatal Crashes in State (Annual Total): 134
No. 9 on our list is North Carolina, which isn't a surprise considering this southern sea-side state had 66 inches of rain in a year, making it one the wettest states on the NOAA's map. The heavy rainfall in North Carolina also contributes occasionally to flash flooding, damaging many North Carolinians' homes and vehicles.
With a total of 134 fatal crashes from rain, North Carolina averaged 18 crashes per one million drivers in our study.
#8 – Tennessee
Rain-Related Fatal Crashes (Per 1M Drivers): 18.1
Rain-Related Fatal Crashes in State (Annual Total): 98
With almost 66 inches of rainfall in 2020, Tennessee has one of the heaviest precipitation rates in America. The frequent rainfall contributes to multiple fatal crashes and places Tennessee as 8th on our list.
Our numbers showed that the state of Tennessee had an average of just over 18 fatal rain-related crashes per one million drivers, so drive carefully on rainy days.
#7 – Georgia
Rain-Related Fatal Crashes (Per 1M Drivers): 19.8
Rain-Related Fatal Crashes in State (Annual Total): 142
Georgia gets 7th place, as the state had almost 20 fatal rain crashes per one million drivers. With 61 inches of rainfall a year in Georgia, the high number of fatal rain crashes is no surprise.
Like most other states on our list, Georgia is located in the south,  which means it naturally has a higher than average precipitation rate than dryer or colder states in America.
#6 – Arkansas
Rain-Related Fatal Crashes (Per 1M Drivers): 25.2
Rain-Related Fatal Crashes in State (Annual Total): 54
Arkansas only had a total of 54 fatal crashes, but calculating the rate per million drivers showed 25 fatal rain crashes per one million, which is high. Arkansas, therefore, places at No. 6 with 25 fatal rain crashes per one million drivers.
This isn't a surprise, as, with 64 annual inches of rainfall recorded by the NOAA, Arkansas is one of the rainiest states in America. Because of the high number of rain-related crashes, your comprehensive insurance in Arkansas might be a little pricier than usual. However, taking advantage of safe driver discounts for your safe driving skills can help you find cheaper insurance.
#5 – Kentucky
Rain-Related Fatal Crashes (Per 1M Drivers): 27.4
Rain-Related Fatal Crashes in State (Annual Total): 83
No. 5 on our list is Kentucky. With just over 27 rain-related fatal crashes per one million drivers, Kentucky has a high rate of fatal rainfall crashes. Heavy rainfall in Kentucky can also lead to flooded roads and damaged cars.
Since the NOAA recorded 58 inches of rainfall in just one year in Kentucky, the high rate of fatal rain crashes isn't unexpected.
#4 – South Carolina
Rain-Related Fatal Crashes (Per 1M Drivers): 27.6
Rain-Related Fatal Crashes in State (Annual Total): 106
South Carolina had almost 28 fatal rain crashes per one million drivers. Like North Carolina (ranked No. 9), South Carolina has a higher than average rainfall rate.
In just one year, the NOAA recorded 60 inches of rainfall in South Carolina, making it one of the top states for rainy weather. If you live in South Carolina or any other state on this list, you should consider comprehensive insurance, which covers damages from flooding. `
#3 – Alabama
Rain-Related Fatal Crashes (Per 1M Drivers): 28.6
Rain-Related Fatal Crashes in State (Annual Total): 114
Alabama is 3rd on our list, with almost 29 fatal crashes per one million drivers. Situated between some of the other rainiest states in America (Georgia and Mississippi), Alabama has a fair amount of rainfall.
In fact, the NOAA recorded almost 69 inches of Alabama rainfall in one year. This high amount of rainfall can increase the dangers of driving at night and during the day, as slippy roads make it harder to avoid colliding into objects, whether it's a deer or another car.
#2 – Mississippi
Rain-Related Fatal Crashes (Per 1M Drivers): 31.2
Rain-Related Fatal Crashes in State (Annual Total): 64
No. 2 is the state of Mississippi, with 31 fatal crashes caused by rain per one million drivers. This is a high number but isn't surprising considering the NOAA recorded 68 inches of rain in a year in Mississippi.
So if you are moving to Mississippi, be prepared for some rainy driving and possible flooding on the roads.
#1 – West Virginia
Rain-Related Fatal Crashes (Per 1M Drivers): 34.5
Rain-Related Fatal Crashes in State (Annual Total): 39
West Virginia takes the No. 1 spot in America for the worst state for fatal rain crashes. With an annual total of 54 inches of rain recorded in 2020, West Virginia has above-average rainfall.
While it doesn't have the heaviest rainfall in America, West Virginia averages 34 fatal crashes from rain per one million drivers.
This high number is nothing to make light of, as it means drivers are at a higher risk of crashing in West Virginia than in any other state. Drivers should exercise caution when driving in West Virginia's rainy weather.
Compare Quotes From Top Companies and Save
Secured with SHA-256 Encryption
Dangers of Driving in Rainy Weather
Rain is a common hazard that all drivers will need to navigate, no matter what state they live in. You may be wondering, "Are there more car accidents in the rain?" Rain causes more car accidents than snow, sleet, fog, wind, and other hazardous weather conditions combined.
Take a look at the graphic below to see the statistics for rainfall-related crashes across America.
So what causes drivers to crash in the rain? While hydroplaning might be the first thing to come to mind, there are a few different reasons that rain might cause a driver to crash.
One way rain can cause crashes is limited visibility. Even if your windshield wipers are working overtime, your visibility in the rain still isn't as good as visibility on a clear day. This can make it harder to see potential hazards on the road, such as a stopped car or a deer.
Rain can also cause puddles of standing water that conceal large potholes or cause tires to lose traction instantly.
In addition, while most people may think hydroplaning occurs only during heavy rainfall, hydroplaning is also likely to occur during the first rainfall after a dry season.
Why? The first rain loosens up built-up oil on the road, making for a slick driving surface. So if it hasn't rained in a while, even a light rainfall can put drivers at risk of hydroplaning due to the built-up grease and oil being washed free.
So what can you do to stay safe on rainy roads? Read on to see what the experts have to say about weather-related accidents today.
Safety Tips for Driving in Rainy Conditions
Nervous about driving in the rain? We've collected advice from multiple driving experts: accident lawyers, experienced travelers, truckers, and traveler industry workers. Each expert has offered their thoughts on why rain is a dangerous driving hazard and how drivers can avoid accidents while driving in the rain.

"Rain is one of the most dangerous driving conditions, but because every place in the country gets rain, we often underestimate the danger.
If you live in a cold climate, rain can turn into slush or ice quickly, especially over bridges, causing incredibly dangerous driving conditions. But even where it's warm, rain can accumulate on the streets and cause a dangerous loss of traction called hydroplaning. Even light rain can accumulate enough on parts of a roadway to cause your car to hydroplane.
There are some clear signs that your car may be in danger of hydroplaning.
First, remember to look ahead. Look for tracks from the cars in front of you. If you see the tracks ahead of you disappear, you know that car lost traction in that area. This might be for a few feet or a longer distance, but it is a warning that the water was deep enough at that point on the road to lift the tires away from making tracks.
Watch for large sprays. If the car in front of you sprays a large volume of water at any point in the road, that indicates a huge volume of water has accumulated in puddles or indentations in the roadway. Stay away from it if you can, and clearly slow down before you hit that deep pocket of water. That type of water immersion will cause your care to lose some degree of traction.
You can stop your car from hydroplaning most of the time with safe defensive driving. The best thing you can do in a rainstorm or when you believe there is a large volume of water to drive through is to slow down. This is the number one best defensive driving method to avoid a crash.
By moving slowly through the water, it allows your tires to maintain contact with the ground and displace the water through the tread. When your tires are moving fast, the water does not displace. Instead, it will stay between the tread and the road and lift the tire from the road, causing it to hydroplane.
Never use cruise control in the rain. The automatic acceleration in most cruise controls does not work well in the rain.
Cruise control does not discern when it is raining or how well the tires' traction will work before accelerating. This means that when you should be slowing down, your car might not know it, and it could speed up, causing you to lose control and crash your vehicle.
Plus, people are lazy when driving under cruise control; they don't pay attention, they have their feet and hands in an unsafe position, and they don't drive in a defensive manner."
Brian LaBovick is the founder of LaBovick Law Group.
He has won his clients millions in auto accident settlements.
---
Why is rain the most dangerous condition to drive through?
"Rain is dangerous because it makes the roads slick, especially if it has not rained in some time. Oil residue builds up on the roadways and, when mixed with water, creates a slippery surface. Additionally, rain can substantially impair visibility, which can easily lead to accidents."
What safety precautions should a driver take BEFORE driving in the rain?
"Drivers should take the following safety precautions before driving in the rain:
They should check their vehicle tires.
They should check to ensure their headlights are in good condition.
They should check the serviceability of their wiper.
This will keep them safe when they do get into a rainy situation."
How can drivers reduce their risk of crashing while driving in the rain?
"Drivers should adhere to the following tips to avoid crashing while driving in the rain:
They should turn on their headlights.
They should be wary of larger vehicles.
They should keep their windshield clean and clear.
Following these tips will prevent hydroplaning and other accidents."
What are the warning signs that a driver is going to hydroplane?
"Warning signs of hydroplaning include the steering wheel feeling 'light' in your hands or the engine revving because the tires have lost traction with the road."
What should drivers do if they start to hydroplane in the rain?
"Drivers should not brake or try to steer if they start to hydroplane. Most hydroplane-related skids last for just a split second before the vehicle regains traction. If you do brake when you start to roll on water, ease up on the brake until it's over. If you drive a manual transmission, disengage the clutch as well."
Have you ever been in an accident because of rain? What happened?
"Yes, though it was a minor accident. My wiper was bad, and I couldn't see well, so I collided with a stationary object. My front bumper was badly damaged. This happened in Arizona."
Olivia Tan is the co-founder of CocoFax.
She specializes in both corporate and leisure travel.
---
"Statistics reveal that weather-related vehicle accidents kill more people annually than large-scale weather disasters. Because of this, driving in the rain is serious business.
Depending on the severity of hard rain, sometimes driving in the rain is like driving blind. It is always best to get off the road and to wait until the weather improves, if possible. If, for some reason, you have to drive in the rain, ensure your vehicle is safe to drive and that your windshield wipers can deflect the water so you can see the road and surroundings easily.
Having good tire traction and brakes is also critical in case you need to stop suddenly, which you should avoid as much as possible. Slowing down, not using cruise control, keeping a safe distance from other vehicles, and turning on your headlights are ways to stay safe.
Always watch for standing water, which can cause your vehicle to hydroplane. When hydroplaning, it may feel as if you don't have control of your steering and as if your vehicle is floating. If you do hydroplane, don't slam on the brakes. Lightly pump the brakes, or if you have anti-lock brakes, just brake normally and steer into the direction you want the vehicle to go.
Always be aware of your surroundings because others may not be in control of their vehicles, and falling debris may affect what happens to you on your drive. Depending on where you are driving, you should also watch for mudslides.
Never cross a body of water deeper than six inches, as it could cause your muffler to become blocked and stall your vehicle. Never attempt to drive through moving water, like a stream or river, as some vehicles begin to float in one foot of water and maybe swept downriver in as little as two feet of water."
Michael Harlow is a blogger at TheAdventureTravelers.com.
He has traveled across the United States and Canada by RV.
---
"In private practice, I saw more accidents caused by rain than by snow. Data from the National Highway Traffic Safety Administration (NHTSA) suggests that my observations were not atypical.
Rain is more dangerous than snow because people tend to drive less cautiously when driving in the rain than when driving in snow. Rain is common enough that people have largely become desensitized to it. What's more, there are several non-obvious risks associated with driving in the rain, such as hazards posed by oil and rubber-dust deposits.
When driving conditions are dry, oil and rubber-dust deposits build up on the road. When it rains, the oil and rubber-dust deposits rise to the road's surface and make it slick. The result is less traction between your tires and the road.
Another issue is reduced visibility. Most people turn on their high beams when driving in the rain, but high beams can further reduce visibility when light is reflected off the precipitation (whether it's falling raindrops or raindrops clinging to road signs) back to the driver.
Hydroplaning is another danger. Standing water may cause your car to lose contact with the road, which prevents your vehicle from responding to control inputs such as steering, braking, and acceleration.
There are some simple things you can do to make driving in the rain safer before you even put your key in the ignition.
First, conduct a maintenance check. Working headlights and windshield wipers are obviously important if you're going to drive in the rain.
It's also important to make sure your tires have good tread depth and are fully inflated. A good trick is to place a penny upright in your treads. If you can see the top of Lincoln's head, your treads are too shallow.
Finally, be sure that your windshield is clean.
Leave early. A good rule of thumb is to drive one-third of the speed you would drive if it weren't raining. Don't put yourself in a position where you'll feel tempted to drive faster than you should. Once you're on the road, drive slow and remain vigilant.
You'll know you're hydroplaning if your steering wheel feels light and your engine starts revving. When this happens, take your foot off the accelerator, gently turn your steering wheel in the direction your car is hydroplaning, and wait for your tires to reconnect with the road. Finally, if you're in an accident, don't expect to be able to blame it on the rain.
All drivers have a duty to use what the law calls 'reasonable care' to avoid causing danger to others on the road. This means that you must drive as a reasonably prudent person would in the same weather conditions."
Ian Pisarcik is a certified attorney and editor at Enjuris.com.
Enjuris provides legal advice for those involved in car accidents.
---
"As you may be aware, Bali has a very strange ecosystem with rain coming out of nowhere even if you've seen nothing but sunshine 5 minutes before. The rain can be torrential and can impact the driving conditions almost instantly.
As the country doesn't have many cars and focuses on scooters and motorcycles, it also means that the driving conditions can impact the motorists even more as they don't have the protection of a metal frame that a car offers.
I've seen many accidents happen simply due to unexpected rain. Visibility is reduced heavily as rain falls not only onto the ground and the road but also on the helmets of the riders.
Some riders tend to slow down during the rainy season. However, there are always a few that feel like they need to maintain their speed wherever they go.
Additionally, the road conditions here aren't too great either, potholes aren't always taken care of, and this can lead to even more accidents without a third party being involved. Those who are visiting should take care and adapt to the roads and the speeds of others; motorbikes and scooters aren't designed with hydraulics to deal with the conditions the way cars are.
To be safe in rainy conditions, even experienced drivers should take motorcycle lessons before coming to an area where there is a lot of rain. Many foreign travelers have never ridden a motorbike or a scooter before, and although it may not seem like a hard thing to do, when conditions get worse, so does the control of the motorbike."
Ni Wayan is the editor of Balipedia.com.
She has worked in the travel industry for 10 years.
---
In your opinion, why is rain the most dangerous condition to drive through?
"Rain is the most dangerous condition to drive in because your tires can easily lose traction. If the roads are wet, your tires will have a hard hanging on to the road. Rain will make every surface slippery and make it hard for you to clearly see."
What safety precautions should a driver take BEFORE driving in the rain?
"There are a few precautions drivers should take before driving in the rain.
Adjust Your Thinking
Most of us drive subconsciously when we're on the road. However, when it rains, the environment changes. If you don't adjust the way you think, you will have difficulties adjusting to your surroundings.
Wait Until The Rain Stops
If you can, postpone your trip. Wait until the weather becomes better and you can drive easier. If you feel that your trip is not as urgent as it seems, it's not worth putting yourself in danger.
Double Check Your Vehicle
Make sure that your vehicle is in great working condition. Check for your windshield, taillights, and headlights and see if they're working properly. Your tires' patterns should be easily visible, as this means they will have traction."
How can drivers reduce their risk of crashing while driving in the rain?
"Avoid Braking Heavily
Using your brakes more than necessary can result in you losing control of your car. If you want to slow down your vehicle, try stepping off your accelerator.
Have A Safe Distance From Other Cars
Stopping your vehicle in the rain can be more difficult. To avoid a collision, keep a safe distance between you and other cars.
Keep Your Headlights Turned On
When you're driving in the rain, seeing can be difficult. To help you see better, turn on your headlights. It will also increase your vehicle's visibility.
Following these tips will help you avoid hydroplaning or getting into an accident."
What are the warning signs that a driver is going to hydroplane?
"In my experience, here are the three warning signs that a driver is going to hydroplane:
Their car is making sharp turns
The vehicle is swerving
They recently drove across a puddle of water or standing water
If you see any of these signs, keep your distance."
What should drivers do if they start to hydroplane in the rain?
"If you start to hydroplane, immediately take your foot off the gas. It may seem like you're going in the opposite direction, but waiting it out is the best response. Avoid trying to steer or stepping on the brakes, as doing so will cause you to lose control.
Hydroplaning mostly happens only for a split second. If you step on the brakes, start easing up off them. When the storm has passed, slowly correct your car's course by slightly moving your steering wheel."
Have you ever been in an accident because of rain? What happened?
"Fortunately, in my years of driving, I have never been involved in a driving accident because of rain."
Arnold Chapman is the founder of ELDFocus.com.
Before starting his fleet tech site, he was a trucker for over 20 years.
---
"We actually just released a stats page on car accidents, and one of our findings was that bad weather driving is more dangerous than large-scale weather disasters. Wet roadways result in more fatal crashes than icy ones, likely due to a myriad of factors.
Some of those factors may include: Drivers underestimating the dangers wet roadways pose and failing to adapt their driving behaviors to the situation, unexpected heavy rainfalls on clear, sunny days, and lack of vehicle maintenance leaving drivers stuck with faulty tires or windshield wipers.
Drivers are much warier when ice and snow appear, but rain is just water, so they don't think about how dangerous water mixing with particles on roadways or gathering in pools can be for their safety.
Rain is a normal occurrence in even the best of seasons. The first order of safety is to responsibly conduct regular vehicle maintenance and servicing to ensure your vehicle is in tip-top shape. Getting tires rotated and replaced when necessary will make all the difference in road performance, particularly in rainy weather.
Two major things to keep an eye on include air pressure and tread depth. These two issues play a major role when driving on wet roadways.
Now, for those caught in the rain or who have no choice but to drive in dangerously rainy weather, the best practice is to triple the distance between you and the cars around you and drive 33% slower than the posted speed limit.
If, despite the care you take on the roadway, you get caught starting to hydroplane, don't panic and don't step on the brake. If a car is caught hydroplaning, the worst thing you can do is slam on the brakes or turn the wheel. Instead, just breathe, take your foot off the gas, and don't turn the wheel until you feel the tires regain traction with the roadway."
Jordan W. Peagler is the co-founder of MKPLawGroup.com.
They provide statistical findings on car accidents and driver safety.
---
"Last year, I was in a near-fatal motorcycle accident while traveling in Thailand. I rented a motorbike to cruise a beautiful route known for its 700 curves. Halfway into my journey, it started to rain. I stopped and waited 20 minutes for the rain to stop, but when I set off again, the road was still wet.
As I approached one of the curves, my tires completely lost traction, and I couldn't turn. I flew off-road and slammed into a ditch in the forest. Somehow, I escaped with only a broken and dislocated wrist. If I had lost control on a curve turning in the other direction, I would've launched off a cliff.
An ambulance drove me through hundreds of more gut-wrenching turns to the nearest small-town hospital, where I met another American who also crashed his motorcycle in the rain and fractured his leg.
Long story short—rain, motorcycles, and curves are a recipe for disaster.
I had five years of riding experience, and the man I met had 20. However, neither of us had experience riding in the rain. In the U.S., motorcycles are generally an extra "toy" we take out on nice, sunny days. We don't know how to ride in the rain safely.
In many developing countries, on the other hand, people often use motorbikes as their main form of transportation. They have practice riding in the rain, which is why the only people in the Emergency Room that day were Americans.
So, the moral of the story—if you're riding a motorcycle and get stuck in the rain, proceed with extreme caution. Even if it doesn't feel slippery, you could lose traction at any moment."
Mitch Glass is a travel blogger for ProjectUntethered.com.
He's a digital nomad coach who has traveled abroad for six years.
---
"I have been in an accident due to rain in the past as a passenger. The conditions were poor, and visibility was reduced. As we were approaching a junction, the vehicle in front stopped rapidly.
The driver of our vehicle was unable to stop in time and drove into the back of the car in front. Luckily, nobody was injured. However, both cars ended up damaged. I think for us passengers, the worst part was having to stand in the rain away from the road until a recovery vehicle showed up.
It took over an hour for the car to be towed away and a courtesy car to come and pick us up. I think that even though we never know how road conditions can impact the way we drive, events such as what has happened to me in the past made me realize that you always need to be prepared that something unexpected could occur when driving.
As a driver myself, I now have fitted a dashcam to my car to ensure that everything I do and what other drivers do is recorded on the road. In case anything does happen, the evidence can be sent to my insurance company, making the process a lot smoother than it would be if I had to describe what had happened.
Dashcams are great as more and more insurers are acknowledging the fact that it not only makes you a safer driver on the road, but it also makes their job a lot easier when it comes to claims. With a dashcam, you have the evidence recorded there and then.
I managed to save over $50 on my auto insurance simply by ticking the box that informed my insurance provider that my car was fitted with a dashcam."
Jeremy Foster is the founder of TravelFreak.com.
His blog providers advice on working abroad, gear, and travel.
---
"Driving in wet conditions can be extremely dangerous, especially if you do not look after your tires. There have been times where I have seen cars skid on wet roads as they do not have any grip.
If you don't know how to drive safely in wet weather, not only are you putting yourself in danger, you are also endangering the others around you. Additionally, when tested on what to do in the event of losing grip on a wet road, many drivers would actually panic and possibly cause more damage.
As a keen traveler, I have been on buses and in taxis where maintenance of the vehicle wasn't a priority. As much as the driver and the company may focus on minimizing their spending, it means that if anything does eventually go wrong, they will have to pay out much larger sums of money than what it would cost for the basic maintenance of a vehicle.
Therefore, if there are managing directors or owners reading this article, please make sure you are looking after the maintenance of your fleet; you never know what might happen when your drivers are out on the road.
Additionally, if you are a driver that does carry out regular checks on their vehicle, I have a few helpful tips. Firstly, make sure to check your tires; that's the most important tip.
Although the motor world seems to have different specifications when it comes to tires, as you can purchase winter and summer tires, it doesn't necessarily mean that your current fit is the right one. Ensure you have the right ones fitted for the right season.
Secondly, make sure you check your windshield wipers, especially in heavy rainfall.
When you begin to see that your windshield wipers are struggling to keep up with the rain, it may be time to invest in some new ones as the older your current ones get, the more damage you can cause to the windscreen by scratching it.
Finally, replenish your brake fluid. Not only does it help with keeping the brakes in check, but it will maintain them for a longer period of time than the brakes would last with low fluid."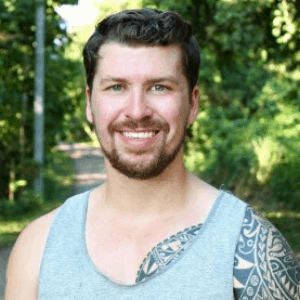 Will Hatton is the founder of The Broke Backpacker.
Will has been traveling on a budget for nine years.
---
"According to data collected over ten years, 70% of all weather-related car crashes happen on wet pavement, and 46% during rainfall. Rain-related accidents are even more dangerous than winter-related or fog-related crashes. Wet driving surfaces are extremely dangerous, and driving under those conditions should be done only when necessary and with the utmost care.
Drivers should understand the mechanics of driving in inclement conditions; driving at a higher rate of speed will require longer distances to stop safely, and attempting to 'slam on the brakes' will lead to spin-outs and out-of-control vehicles.
Drivers should learn to recognize the warning signs of hydroplaning, which is when the car's tires leave the road entirely and are literally riding on the layer of water on top of the road. This removes all control of the car's direction and is not only terrifying but can also be deadly.
Above all, understand that hydroplaning is most likely to occur when traveling at speeds higher than 35 miles per hour and that under no circumstances should cruise control ever be used in the rain or on wet surfaces. Beware of puddles and standing water when moving at any decent rate of speed since hydroplaning can occur regardless of how careful the driver is trying to be.
Driving safely during rainy conditions is a matter of preparation. Know what weather conditions are before leaving home, and if possible, avoid driving long distances during wet conditions.
Make sure your car is equipped with high-quality tires that have good tread, are rotated and balanced, and are designed to be resistant to hydroplaning."
Darryl Smith is a founding partner of FL Car Accident Lawyer Team.
It's the only Florida law firm that exclusively handles car accidents.
---
"Rainfall is important for maintaining plant and animal life and can be a delight to frolic in, but driving in it is not so fun. In fact, it can be downright deadly.
The rain actually makes your tires cease to function as the road becomes slippery. When it rains, the water mingles with the dirt on the road, causing it to be more difficult for your tires to fasten onto the road. Heavy rain makes everything slippery and also can lead to hydroplaning.
Here are some precautions you should take into consideration before driving in the rain.
Be Careful After Long Dry Days
If it is raining hard after a long season of dryness, you need to be even more careful on the road. Over time, engine oil and other substances settle on the streets, and when rainwater mixes with these substances, it creates a slippery combination, which can result in serious car crashes.
Double-Check Your Car's Equipment
Before encountering rainy weather, you should check your headlights, spotlights, taillights, and windshield wipers to ensure that they will work efficiently when needed. Also, check the track of your vehicle's tires. Balding tires can reduce friction on wet roadways.
If it is only showering, turning on your vehicle's headlights will increase both your visibility and other drivers' ability to see your car on the road. Most modern automobiles' ventilation systems include a function that will reduce the fogged-up condensation that normally develops on the interior of your windows and windshield due to rain.
Personal incident
It was a hard rainy Friday night following a long day at my job. I received a phone call from a friend; he wanted to meet me out of town, so I agreed and went with my friends to San Francisco.
The street had flooded, the sewer at the side of the road was jammed, and there was nearly a foot and a half of rising water on the road. Meanwhile, another car appeared from the other side of the street. Due to the fog, the other driver couldn't see us and hit us.
I was severely injured and had to be rushed to the hospital. I woke up in the emergency room to see a group of people circling me. In the end, I got some fractures and minor injuries. I was in the hospital for two weeks before they discharged me."
Asmat Khan is a media relation specialist at Voyagers Travel.
Voyagers Travel provides personalized tourism services.
---
In your opinion, why is rain the most dangerous condition to drive through?
"Honestly, my opinion about the danger of driving in the rain is based on recent numbers from the Department of Transportation. According to their Weather-Related Crash Statistics (Annual Averages), rain has resulted in over 500,00 crashes. That's only second to crashes caused by wet pavement, which can also be attributed to rain."
What safety precautions should a driver take BEFORE driving in the rain?
"The best safety precaution is to make sure your car is in good working condition. For example, check that your headlights, taillights, and brake lights work. Make sure that your windshield wipers are good to go. Also, check your tire tread depth using a penny so that you feel confident traveling in the rain."
How can drivers reduce their risk of crashing while driving in the rain?
"The five tips I consistently share with individuals are:
Turn On Your Headlights – This helps you see other vehicles on the road and vice versa.
Remember to Slow Down – Despite what the speed limit may be, it's best to drive at a slower pace because of wet road conditions. It will give you more time to brake if necessary and assess where other cars are on the road.
Always Maintain a Safe Distance Between Cars – It's actually a great idea to stay a car length away from the vehicle in front of you. It gives you more time to react and may also help you steer clear of an accident in front of you.
Watch Out for Standing Water – A result of heavy rain is pooling water. Therefore, if you stay away from puddles, you are less likely to hydroplane and lose control of your car.
Properly Ventilate Your Car – Another side effect of driving in rainy weather is foggy windows, which will hinder what you're able to see. Turn on your AC at the lowest setting of your heat, and direct your vehicle's ventilation system towards the windshield to get more visibility."
What are the warning signs that a driver is going to hydroplane? What should drivers do if they start to hydroplane in the rain?
"You're about to hydroplane when you feel a loss of control as if your vehicle has a mind of its own. It can be very scary, and you may have a moment of panic. However, remember not to slam on your breaks. Slowly and calmly press your brakes while holding the steering wheel. Then take a breath once you've been able to regain control."
Jared Staver is the founder of Staver Accident Injury Lawyers.
He's an attorney with over 20 years of experience.
---
Frequently Asked Questions: Driving in Bad Weather
Do you still have questions about driving in the rain and other weather conditions? We've collected the most frequently asked questions related to weather accidents and rain. Read on to see what others ask about rain, winter driving, at-fault accidents, and more.
#1 – During what weather do most collisions occur?
In poor weather conditions, most accidents happen during rainy weather, although snow and sleet cause the second-highest number of accidents after rain. However, outside of poor weather conditions, most collisions happen during clear weather, when more drivers are out on the roads.
#2 – Why do most road accidents happen during rainy days?
While snow and sleet only occur in the colder months, rain is a year-round occurrence. Therefore, the majority of weather-related accidents occur during rainy days, when visibility and traction are compromised.
#3 – How many fatal crashes occur after dark?
According to the NHTSA, 9,519 of the 33,654 fatal crashes in 2018 happened in dark conditions. This means that 28% of fatal crashes happened after dark, even though fewer drivers are on the road at night.
#4 – Which state has the best winters?
If you are looking for states with the best winter activities, then states like Colorado are popular options. However, the states with the mildest winters will be states like California or Florida, where snowfall and ice are rare.
#5 – What are the worst states to drive through in winter?
The worst winter states to drive through are states with heavy snowfall and freezing temperatures, making the roads hazardous. Some examples of snowy states are Minnesota, Alaska, and Maine. These states will have some of the worst winter highways and roads.
#6 – Is a weather-related accident at fault?
Are you responsible for the bill if you hydroplane and crash into another vehicle? Unfortunately, the weather usually can't be blamed for accidents in car claims. This means that if you crash into another vehicle because you lost control of your car while driving in the rain, the claim will be filed as an at-fault accident.
Compare Quotes From Top Companies and Save
Secured with SHA-256 Encryption
Methodology: Finding the Worst States for Rain Fatal Crashes
This study's results were completed by our team of experienced researchers using NHTSA and FHWA data. Our team collected the latest weather-related car accident statistics released from the NHTSA, which covered 2018 fatal crashes from the rain in each state.
However, the NHTSA's recorded numbers of fatal rain crashes by themselves don't accurately reflect which states have the most rainfall-related crashes, as larger states with more drivers will naturally have higher fatality rates.
To take this into consideration, our researchers pulled the FHWA's registered driver numbers for the corresponding year and calculated the rate of fatal rain crashes per one million drivers. Our team used the resulting numbers to calculate the rankings for the 10 worst states for fatal crashes from rain.
No matter where you live, it's important to drive cautiously in rainfall. Having good tires and driving slow can go a long way to preventing a crash in the rain.
Rainfall causes an increase in accidents, fatal and otherwise. It's important to have auto insurance that can cover you in the event of those situations. Plug your ZIP code into our free online quote tool to find the best rates for you, personalized for your auto insurance needs.