What To Do If Your Car is Stolen
According to FBI statistics, $5.9 billion were lost to motor vehicle theft in 2016. The average loss per theft was $7,680, with a more than 7 percent rise from 2015. The table below shows how the overall trend for the past 10 years has been decreasing motor vehicle theft, with an uptick since 2014.
Vehicles stolen ( Thousands )
Change from the year before ( % )
If my car is stolen will insurance cover it? The overall declining trend in car theft has been driven by advanced security features, as well as tracking technology within cars. In this guide, we cover the question, "What to do if your car is stolen? and "If your car gets stolen does insurance cover it?"
Car theft rates vary from state to state. The top five states for motor vehicle theft in 2016 were California, Texas, Florida, Washington, and Georgia. The five states with the fewest thefts were Vermont, Maine, Wyoming, New Hampshire, and South Dakota.
To get a better understanding of car thefts in different states, check out some of the cities with the most car theft reported every year.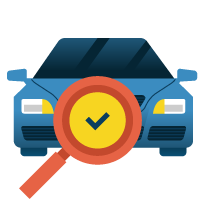 Knowing what to do if and when your car is stolen will help you to maximize your chances of getting your car back, getting as much covered by the insurance provider, and generally diminishing hassle.
Liaising with the police and your insurance company isn't always easy, so follow this guide and the process will be as straightforward as it can be, especially given the circumstances.
Car Theft Statistics
As the statistics above show, there is a great deal of bad luck in having your car stolen, with the numbers varying year after year and from state to state. Knowing the statistics can help you to avoid being a victim of this crime.
Which Cars are Most Likely to be Stolen?
In our three-year study analyzing the most stolen vehicles in America from 2016 to 2018, two Honda models ranked as the most vehicles stolen, accounting for 40 percent of the stolen vehicles in the top 10. The model years for both reveal that thieves target Hondas that are older and may not have the anti-theft devices to deter thieves and make them harder to steal.

Some of these vehicles are pre-smart key, meaning that they are more attractive to thieves.
The 10 most stolen cars from 2016 to 2018 were
Honda Civic

Honda Accord

Ford Pickup

Chevrolet Pickup

Toyota Camry

Nissan Altima

Toyota Corolla

Dodge Pickup

Chevrolet Impala

Having a more modern car hugely reduces the likelihood of being a victim of car theft, due
to the modern anti-theft features.
What is the Impact of Car Theft on My Insurance Cost?
If your car is stolen, does insurance cover it? If you are the victim of car theft, there is a likelihood that your insurance premiums will go up as a result. However, when you sign up for insurance and input your personal information, your insurance company will already have made a calculation based on the likelihood of your car being stolen.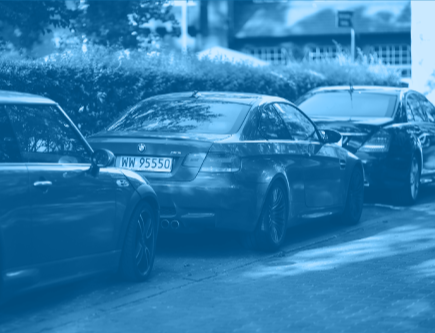 Parking your car in a closed garage (rather than on-street) will reduce your premiums. Therefore an insurance company will already have calculated and accounted for the risk of theft, so you shouldn't see too much of a rise in your insurance.
Is Auto Theft Insurance Worth It?
My car has been stolen will my insurance go up? Having comprehensive auto insurance means you'll get a payout if your car is stolen. However, when you factor in the additional cost to your premium and the fact that your insurance won't cover your deductible, the calculus changes a little.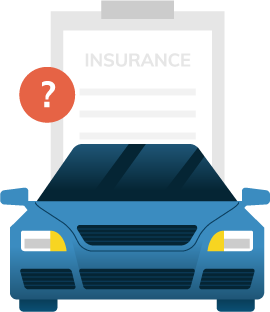 If you own one of the most stolen cars (which tend to be older, and therefore of less monetary value), then it's unlikely that you will see a major benefit from comprehensive insurance. NerdWallet ran the numbers on a 1997 Honda Accord, which in California would cost $1,480 for collision and comprehensive insurance coverage for five years (assuming a deductible of $1,000). If your vehicle was worth $3,675, then you would receive $2,675 for the vehicle if it were stolen.

When applying for insurance, run similar calculations for your own car and make a call on whether it's worth the additional effort.
Immediate action if you suspect your car has been stolen
What you do in the immediate minutes after you discover your car has been stolen will greatly impact how the rest of the process goes. Use the following five steps to make sure that everything is done by the book. If in doubt, write everything down so you have a clear record of your actions.
1
Confirm your car has been stolen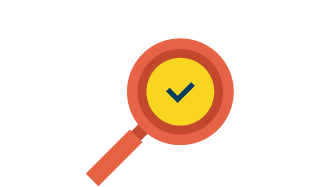 The first question to ask yourself is: 'Am I sure my car has been stolen?' Before you proceed with any other steps, you should be absolutely certain that you have been the victim of car theft.
If you are parked in a garage, confirm that this was the floor that you parked on. Check for 'No Parking' signs, as your car may have been towed. As a tip, check where you think you parked your park for broken glass. If a thief has stolen your car, there's a strong chance they'll have smashed a window. Only when you're absolutely certain your car has been stolen should you move on to the next step.
For example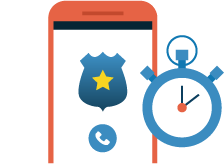 The sooner you call the police, the greater your chance of recovering your vehicle. In fact, more than 85 percent of stolen vehicles are returned to their owner. You might have the question, "How do police investigate a stolen car?" For them to do so, you need to give them a few key pieces of information.
The key items to tell the police are:
The car's make and model.

The Vehicle Identification Numbers (VIN) on the car. You should have this written down and stored with your car's registration papers.

Where you left your vehicle.

Any distinguishing features.

Any valuables that were inside the car.

Any information on tracking devices.
The police will file a report based on your information. Write down the report number, as you'll need this for future steps. This may help you keep track of the investigation and also will prove useful when talking with your auto insurance company, which might use it during a stolen auto insurance claim investigation.
3
Call your insurance carrier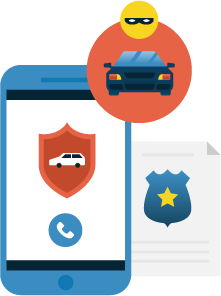 Once you have the police report number, you should call your insurance provider. Regardless of what type of insurance coverage you have (even if you don't have comprehensive coverage), you need to let your insurance company know. Sometimes it's possible to report a stolen car online, though your insurance company will possibly follow up asking for more information. What your insurance company does after this will depend on the type of coverage you have.
You can also tell your insurance company about any valuable items that were in your car, although, again, the insurance company's response will depend on your coverage. Often, policyholders are concerned if insurance covers a stolen car if the keys are left inside. While every policyholder should read the fine details of their policy, generally this situation is covered under comprehensive insurance.
4
Report the stolen car to the DMV
After speaking to your insurance company, you should call the DMV to report your car stolen.
The DMV has a nationwide database of stolen cars, and they will work with the police to make sure that your car is returned to you.
Although the police and the DMV will work to find your car, you can also do your part to try and make sure you recover it. Stay vigilant on Craigslist and other online car selling forums. If you have a particularly unique car, you can speak to specialist dealers, and ask them to inform you if a car matching your description crosses their path.
These are just two options for how to find your stolen vehicle if you're the owner. Remember also that the odds are in your favor, with the vast majority of stolen vehicles being (eventually) returned to their owner. Despite the short-term hassle and general inconvenience, there is a strong chance that you'll get your car back.
What will my insurance company do?
As mentioned above, what your insurance company can or will do depends on the insurance policy you hold with them.
If you have comprehensive coverage, then your insurance company will cover your car. Comprehensive policies are — as the name suggests — the broadest type of insurance, and cover theft, vandalism, and breakdowns.
However, if you only have liability car insurance or third-party insurance coverage, then insurance companies won't cover you. In these instances, you will be responsible for replacing your vehicle yourself.
If you do have comprehensive coverage, your insurance provider will ask for the police report and then determine a period of time to wait before further action (this is to see if the police can recover the vehicle).
Once this time has passed, your insurance company will pay you the current market value of your car. If your car is found but is damaged, the insurance company will pay the repair costs, minus the auto insurance deductible.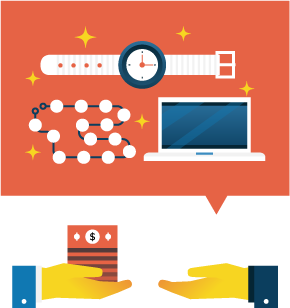 If you have comprehensive coverage, you may also be able to claim back the cost of valuable items that were in the car when it was stolen. However, if your car was broken into but not stolen, insurance will only cover the permanent features of the car, such as a stereo or built-in navigation system.
Other features, such as your phone (even if you use it for navigation), will not be covered. These may be covered under renters or homeowners insurance, so check your policy.
How to make your car harder to steal
Although car crime can be a random crime, there are certain steps you can take to make your car harder to steal. Often, a potential thief will see that you have these features and will be deterred, preventing any damage at all. By contrast, some steps will make your car much easier to steal.
For example, if you leave your car to heat up in the morning by running the engine with the keys in the ignition, then you are making your car extremely easy to steal (and an insurance company may not pay out in that eventuality).
The following tips will make it harder and less attractive for a thief to steal your car:
Don't have identifying information on your keychain. If you lose your keys,
a thief can find your address and then steal your car without having to do any damage. Again, your insurance may not cover this.
Lock all doors, windows, and the trunk. Do this every time you leave the car, even if just for a minute or two.
Park your car with the front facing an obstacle. This will make it impossible for thieves to tow your car. Similarly, turn the wheels towards the curb and lock the wheels if you're parked on the street.
Always lock your car and take the keys with you. As in the example above, car thieves can strike even on your own driveway, so don't assume that you're safe if your car is just outside your front door
(or even if you can see it).
Chemically etch your VIN on your window. A car dealership will do this for you, and this will make it harder for thieves to resell components from your car. A thief will see the etching and be deterred.

Install an anti-theft system or systems. There is a huge range of these on the market. Physical items such as a steering wheel lock or a tire lock will deter a potential thief. Software such as a tracking system (when accompanied by a display stating its presence) will have a similar effect. Any of these systems may qualify you for a discount on your insurance. You can also install a GPS tracking device in your vehicle, which is how police track stolen cars in many cases.
Ultimately, in an ideal world, we wouldn't have to worry about car theft; however, knowing what to do and being prepared for (almost) every eventuality is the key to getting life back to normal if your car is stolen. Having your car stolen can be a traumatic and stressful event, but luckily there are ways to prevent it, to mitigate it, and recover from it.
Also, for any car owner, it helps to know that in the event your car is stolen, you will be covered for any damages through comprehensive auto insurance coverage. However, if your uninsured car was stolen, there is little to no financial protection if your car comes back severely damaged or beyond repair.
If you have comprehensive auto insurance coverage, the stolen car insurance payout depends on the damage the thieves did to the car, with the possibility of a complete reimbursement based on the car's actual cash value if the car is damaged beyond repair. This also includes when your car is never found, answering a question on many people's minds, "What happens if your car is stolen and never found?"
You might also ask, "What happens to the person that stole my car?" The answer to this is complicated and depends on what the thief intended to do with the car, the car's actual cash value, how much it was damaged, and so forth. The minimal offense in many states is often a misdemeanor, while some vehicle theft crimes can land the thief in prison for years.
More than four out of five stolen cars are eventually returned to their owner. The best course of action is to take steps now that you'll be glad of when your car is stolen, such as making a note of the VIN and taking photos of your car. Then, when and if the unlucky day comes, you'll be best placed to speak to the police, your insurance company, and the DMV.
Although you don't ever want to have to say, "My car was stolen," this guide should give you a good idea of what to expect about what happens when I report my car stolen and how you can receive an insurance payout if your vehicle was damaged during the theft or if your vehicle was never found at all.
Resources and Further Reading