POINTS ON LICENSE
Getting pulled over by police officers for a minor infraction may seem like an annoyance or only a temporary hindrance. This is especially true if it's your first one.
However, in most states, even a minor moving or non-moving violation can have a significant impact on your insurance rates and more. You could even lose your driver license. Most states use a points system to encourage good driving habits and impose consequences for repeat offenders. It's meant to tally up each traffic offense, separating careless driving from the occasional error in judgment over time.
As driving rules are set by individual states, there is a great deal of variance across the United States, although the vast majority of states operate some form of points system.
The purpose of this guide is to walk you through the different aspects of the system and to help determine the long-term impacts of driving decisions.
What Are Points That Affect Your License?
A points system works by ascribing a 'point' value to various moving and traffic violations, which then go on your license. You are then given a running total. When you reach a certain threshold, you could face license suspension and/or a trip to the courthouse.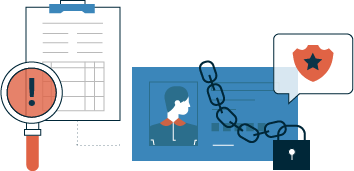 All states have a system whereby certain crimes carry an immediate revocation of your license (such as drunk driving). A points system allows states to punish drivers who commit regular small infractions such as improper passing or speeding. The idea is to encourage safe driving for everyone.
They may also use them to incentivize young drivers to obey the laws by more harshly weighting small infractions. For example, most states set the threshold for license suspension much lower for drivers 18-21 (usually around 50% of the full adult total) as a way to encourage young drivers to consistently stay on the right side of the law.
Points eventually disappear from your license, although how long this takes to happen depends on your state's laws and requirements.
For example, most states set the threshold for a suspension of license much lower for drivers 18-21 (usually around 50% of the full adult total) as a way to encourage young drivers to consistently stay on the right side of the law.
Each state has a slightly different variant on the points system, and each state regularly amends the type of crime and the number of points carried.
For example, most states introduced points for texting while driving in the light of distracted driving laws.
Points eventually disappear from your license, although how long this takes to happen depends on your state's laws and requirements.
In most cases, losing your license completely is a result of repeated infractions of five to six citations in less than two years. In some states, the state will cut your points in half if you avoid tickets for a 12-month period.
Are Insurance Points & License Points the Same?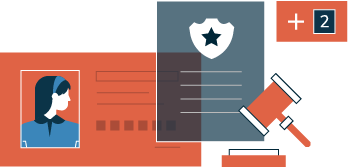 License points are those given by the police or the courts as a result of driving infractions.
Those are the ones on your driving record and are accompanied by fines, a suspended license, a safe driving course, or a combination of the three.
Insurance points, by contrast, are those which are monitored by your insurance company, in accordance with Insurance Services Office (ISO) guidelines.
These points are used to keep a track of your driving record and dictate your premiums – a measure of how much of a risk you bring to the table. Naturally, there is a lot of overlap between license points and insurance points.
For instance, take the situation of drunk driving. It's a serious driving issue — our study on the worst states for drunk driving shows that there are over 10,000 deaths due to intoxicated drivers every year. If you are arrested and convicted for a DUI, you'll incur points on both your license and insurance.
However, unlike the points on your license, which are publicly available, an insurance company will not release an individual's score. Insurance companies are not obligated to make the scoring system publicly available, making it difficult to gauge your own score. Traffic infractions and other incidences that add to insurance points don't always show up on your license points.
Not all insurance points stem from accidents that cause license points. For example, insurance companies will always add points for single-car accidents, since they can easily attribute blame. Essentially, if you report a crash to an insurance company, there will be points added to your insurance.
These points are not removed after a certain number of years, as is the case with DMV points, and will also transfer across insurance companies, so even if you change your policy, the points will be on your permanent record.
The good news is that insurance points have less of a bearing on your premium and your ability to drive than license points.
However, if you accumulate too many insurance points, your premiums will rise, and, eventually, your insurer may refuse to renew your policy (and not many companies will offer you insurance if this is the case).
HOW LONG DO POINTS STAY ON YOUR RECORD?
How long points stay on your record greatly depends on your state. Use the table below to find out your own state's system. Generally, two to three years is the most common ruling for smaller offenses, although some states' points last only for an 18-month period, whereas Massachusetts points last six years.
STAGE AT WHICH POINTS ARE EXPUNGED
2 YEARS
Alabama
Colorado
Connecticut
Delaware
Georgia
Indiana
Kentucky
Michigan
Nebraska
South Carolina
Tennessee
Vermont
Virginia
Washington, D.C.
West Virginia
3 YEARS
Arizona
Arkansas
California
Florida
Idaho
Maryland
Montana
New Hampshire
North Carolina
North Dakota
Ohio
Texas
TWO POINTS REDUCTION FOR EVERY VIOLATION-FREE YEAR
ALL POINTS REMOVED FOR THREE YEARS OF CLEAN DRIVING
THREE POINTS DEDUCTED FOR EVERY YEAR OF CLEAN DRIVING
NO POINT SYSTEM
Hawaii
Illinois
Iowa
Kansas
Louisiana
Minnesota
Mississippi
Oregon
Rhode Island
Washington
Wyoming
All of these are subject to change, so be sure to check with your own state's DMV to receive an up-to-date figure of how long points will remain on your license.
HOW LONG DOES A SPEEDING TICKET STAY ON YOUR RECORD?
As shown above, there is a little variance on a state-by-state basis for how long traffic tickets or a citation stays on your record. However, the most common amount of times are three, five, seven, or 10 years, depending on the state.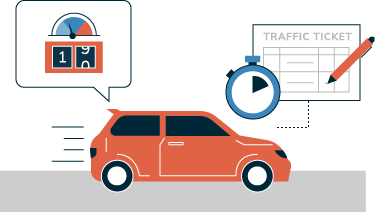 A key factor that will determine how long a citation stays on your record depends on the severity of the offense.
For example, if you were caught at 10 mph over the speed limit, your ticket will remain on your record for less time than if you were caught driving 40 mph over the speed limit.
In Florida, for example, most citations are on your record for three to five years. However, for more severe violations, Florida will keep your record marked for 10-15 years.
Some states even keep DUI citations on your record permanently, meaning that there is no way to expunge it, and you will continually pay higher car insurance premiums.
In Florida, for example, a DUI remains on your license for 75 years, making it unlikely that you will ever have it removed in your lifetime.
Again, you will need to check your individual state's policies on the DMV website to determine the rules and how long it takes to be removed.
As mentioned above, however, your insurance company may keep a permanent record of any violation you commit.
This will undoubtedly result in increased premiums for the foreseeable future, and possibly even permanently.
HOW MANY POINTS BEFORE YOUR LICENSE IS SUSPENDED?
The actual systems vary from state to state, so you'll need to check your own state. A couple of state's systems are listed below.
CALIFORNIA
YOU WILL LOSE DRIVING PRIVILEGES IF:
You receive four points or more within a 12 month period
You receive six points or more within a 24 month period
You receive eight points or more within a 36 month period
Different offenses carry different point levels. In California the system is (this is not an exhaustive list, just an indication; be sure to check your local state laws):
1-POINT OFFENSES
Disobeying traffic signals
Failure to stop for a school bus
Illegal U-turns
2-POINT OFFENSES
Driving over 100 mph
Evading law enforcement
Reckless driving
NEW YORK
YOU WILL LOSE DRIVING PRIVILEGES IF:
You receive 11 points within 18 months
NEW YORK POINT SYSTEM:
3-POINT VIOLATIONS
Disobeying a traffic signal
Fleeing the scene of an accident
4-POINT VIOLATIONS
Speeding 11-20 mph over the limit
Tailgating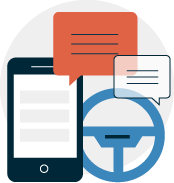 5-POINT VIOLATIONS
Texting while driving
Passing a school bus while stopped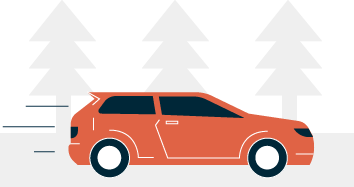 6-POINT VIOLATIONS
Speeding 21-30 mph over the limit: six points
Speeding 31-40 mph over the limit: eight points
Speeding 40 mph+ over the limit: 11 points
Your own state will have its own system listed online, so be sure to check the rules and regulations on your state's DMV website.
How many points do I have on my license?
States have a limit to the number of points drivers can get on their record. Exceeding that within a specific period of time can result in the removal of a driver's license. To check a driving record, you will need to review your driving history report. Go to your state's DMV website. There should be an option for checking your driver's license.
HOW TO CHECK HOW MANY POINTS YOU HAVE ON YOUR LICENSE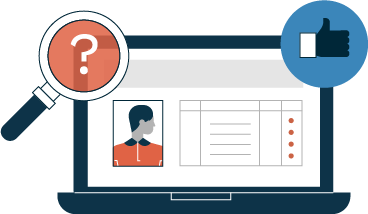 In most states, the process for checking how many points on my license is relatively simple, and something persons can complete online.
There are often third-party companies that can do this for you, although your first course of action should be to check to see whether you can do it through the official state system.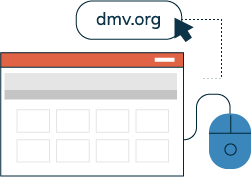 If you go to your state's Department of Motor Vehicles website (N.B. dmv.org is a privately run website; your state's DMV will have your state's two-letter code in the URL, for example, www.dmv.ca.org for California) you can check the driving status of your license.
The link is usually titled something like 'Driver License Check'. There, you'll need to input the following information:
Your Name
Date of Birth
Social Security Number
Driver's License Number (this is printed on your driver's license)
This will allow you to see your driving record, including the number of driving record points.
In some states, you will not be able to access your records online, so will need to either call on the phone or write to a particular address. This information will be provided on the DMV website.
Some companies also offer the ability to check your driver record. Accessing your information through the DMV will be free, although, for third-party private vendors, you will have to pay a fee (although the process can be much faster).
You should always be cautious when giving out private information online, so it's recommended that you check with your DMV to see if there is a list of recommended third-party vendors before handing over your money and your personal data.
As this guide has shown, most states are trying to actively discourage those who commit regular, minor offenses.
Although it may not seem as if running a stop sign or driving 10 mph above the speed limit warrants a financial and legal penalty, the states' reasoning is that those who regularly break the law in minor ways are likely to disregard traffic laws in place and cause more motor vehicle accidents.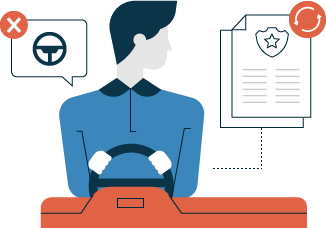 Unless you are extremely reckless, it is highly unlikely that you will receive a driving ban for repeated minor offenses.
In most states, this would require persons to be cited by a traffic officer around six times in a
two-year period, which is unlikely unless they are a seriously serial offender.
However, what the points system serves to do is to create financial penalties for poor driving. Insurance companies pay close attention to points on a driver record, and your premium will rise as a result of even the lowest level infraction.
Furthermore, the system is designed to work as a warning system for drivers, showing them that the state will act, even in the case of minor offenses. Knowing that you are one or two violations away from losing your license is bound to motivate you to act.
So obey the law. Even minor transgressions could risk points on your license, and, as a result, financial and legal penalties.

Reviewed by:
Licensed Insurance AgentCynthia Lanctot