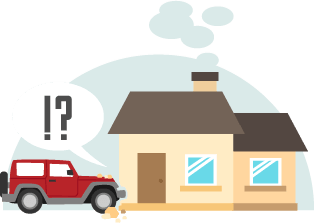 PLPD Auto Insurance
What Does It Cover, and What Will It Cost You?
A Concise Overview
– PLPD insurance stands for personal liability and property damage
– Most states have a requirement for all drivers to carry some form of PLPD auto insurance
– PLPD pays for damage and injuries in an accident when you are found at fault
---
PLPD auto insurance is required for all drivers who want to drive on the roadways in the United States. PLPD insurance in Indiana and other states is the minimum coverage requirement for auto insurance coverage. The key to affordable car insurance is knowing how much liability coverage you need. That being said, PLPD insurance is, on average, $46/month.
Read through our extensive guide to learn more about PLPD insurance. To find cheap PLPD car insurance, enter your ZIP code in the FREE comparison tool above and get free PLPD auto insurance quotes.
What is PLPD auto insurance?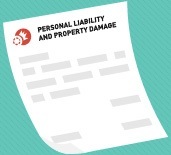 PLPD insurance is a fancy acronym for Personal Liability and Property Damage insurance. As you research your car insurance options, you may hear "PLPD" tossed around as a buzzword more often than not.
What is PLPD insurance, and what does it cover?
We'll answer both questions in detail to help you make sense of your auto insurance premium, starting with the basics of PLPD insurance.
PLPD auto insurance can be broken down into two separate categories:

Personal Liability insurance
Personal Liability insurance will cover another party's injuries if you cause a car accident.

Property Damage insurance
Property Damage insurance will cover the damage you cause to another vehicle or personal property in an accident.
Is PLPD a basic part of any auto insurance policy?
Simple enough, right? But not so fast. PLPD definitions, terms, conditions, and requirements will vary by state.
Each state has its own PLPD auto insurance limits that must be met, and those limits can vary significantly by state.
If you carry basic PLPD coverage, then you may have an insurance policy that only meets the bare minimum state requirements by law. This policy will likely exclude extra full coverage auto insurance for collision and comprehensive coverage.
PLPD is most commonly used in the state of Michigan to describe a car insurance policy that meets state minimum requirements.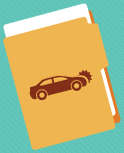 "Bare-bones" PLPD insurance has taken different forms as it was adapted to meet various state laws throughout the nation.
The term "PLPD insurance" is still commonly used in Michigan; when used in other states, it may refer to basic liability car insurance per state minimum requirements.
What's the difference between PLPD and PLDL auto insurance?
PLDL insurance – otherwise known as Public Liability and Property Damage insurance purchased by businesses that offer public services, i.e. electricians and contractors.
To provide a better example:
Personal Liability minimum requirements in Michigan are $20,000 per person and $40,000 per accident.
Nonetheless, many Michigan attorneys recommend any Michigan driver carrying a higher liability amount at $250,000 per person and $500,000 per accident.
The minimum requirement for property damage coverage in Michigan is $10,000
Although attorneys often recommend a minimum of $100,000
*Which may only increase car insurance rates minimally.1
Under the umbrella of PLPD auto insurance in Michigan, property protection insurance, or PPI, is also required by law at $1 million in minimum coverage. PPI will insure property damage to non-vehicular property, including building damage and parked cars (considered immobile property).
Personal Injury Protection (PIP) coverage is also required by law since Michigan is a no-fault state with no-fault insurance.
Again, the varying components that make up PLPD insurance will differ by state
Here is a closer look at how PLPD insurance may be factored into car insurance rates
auto insurance policy
Liability
Bodily injury
property damage
$30,000/person
$25,000/occurrence
$219
$150
Medical
Medical payment
$25,000/person
$94
Physical
Damage
Comprehensive
collision
Actual cash value
actual cash value
$34
$192
Uninsured
Motorist
Bodily injury
$30,000/person or
$60,000/accident
$52
Total Premium
$741
What will PLPD auto insurance cover?
PLPD car insurance will cover:
Injuries for another party in an at-fault accident.

Damages to another party's property in an at-fault accident.

Limited protection against lawsuits.
Why is PLPD auto insurance a requirement in almost every state?
To provide a better example

PLPD a requirement is because it protects the other party in an at-fault accident.
If you made the mistake of texting and driving and accidentally ran a stop sign, you could cause an accident by clipping a vehicle that had the right of way.

If two occupants in the vehicle were injured, your personal liability insurance under your PLPD policy would kick in to cover medical expenses.
Passengers may also choose to file individual claims for pain and suffering and could be awarded additional settlement amounts from the PLPD policy.

Settlements in an at-fault accident can't exceed personal liability policy limits.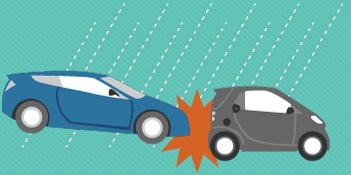 The property damage portion of your PLPD policy may take effect if you skid to a stop on a rainy day in rush hour traffic and hit a parked car.

Because a parked car is considered immobile property, it is covered by property damage in a PLPD policy.
Your PLPD insurance will pay for the cost of the other party's vehicle repair, up to state minimum limits.
If your PLPD policy has minimum requirements of 20,000/40,000, such as in the Michigan example above, up to $20,000 could be paid out per person with a total of $40,000 per accident.

In this accident example, each passenger could receive$20,000 to add up to the $40,000 maximum paid out for two passengers in the accident.
Continuing with the example, if you live in Michigan, property damage minimums will be set at $10,000.

This means that your insurance will only cover $10,000 in vehicle property damage for the parked car.
Will PLPD protect you in case of a lawsuit?
If you cause a crash that results in serious injury or death, standard liability insurance requirements in a state like Michigan of 20,000/40,000 will hardly cover legal expenses and damages awarded in court. However, now you no longer have to carry the unlimited lifetime medical benefits either.

As mentioned above, umbrella insurance is recommended to provide protection against a lawsuit; you may also consider full coverage car insurance to increase PLPD amounts.
What doesn't PLPD cover?
Collision

Covers damages in a collision with another vehicle; the coverage and the deductible amount will depend on policy terms and conditions.

Comprehensive

Covers vehicle damage outside of an accident related to fire, theft, animal collisions, and more; the coverage and the deductible amount will depend on policy terms and conditions.

Mini Tort

Offers limited property damage coverage; in a state like Michigan, the at-fault driver's insurance company will only pay out $1000 in damages to the other vehicle in an accident.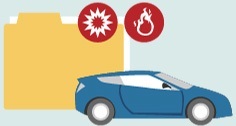 PLPD vs Full Coverage Cost
In many cases, adding on to a PLPD policy with full coverage insurance is beneficial since PLPD will not cover your vehicle damages or injuries in an at-fault accident.
According to the National Association of Insurance Commissioners (NAIC), PLPD insurance cost is much cheaper than full coverage cost.
If you cause an accident and total your car or sustain a serious injury, you'll be responsible for your own vehicle replacement expenses and exorbitant medical bills.
A full-coverage policy that includes personal injury protection (PIP) and collision coverage can offer insurance for these circumstances.
As coverage increases, so will the
insurance rates.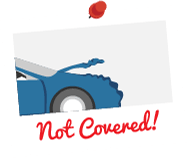 How can you save money on PLPD auto insurance?
The most important factor to keep in mind with PLPD insurance is that it does not cover damage to your vehicle or property in an at-fault accident. PLPD is basic insurance coverage.
You may choose PLPD instead of full coverage insurance if you drive an older car or use your car infrequently.

If you are still paying on a new vehicle loan or lease, full coverage insurance may be required above PLPD by your lender.
Here are several circumstances where PLPD insurance may be the best choice for you:
You can cover the cost of vehicle repair or replacement

Your vehicle has a very low value.

You own an old car and don't drive often.

You need temporary car insurance on an old vehicle until you buy a new car.

You no longer owe payments on your vehicle loan.

You want to lower insurance rates on one low-value car and continue paying higher insurance rates on a new car.
If you have a low-value car that you don't drive very often, PLPD may make the most sense to save a few bucks on your monthly insurance bill.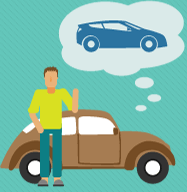 You can also consider PLPD as temporary insurance on an old car until you're ready to buy a new vehicle.
Some families opt to use PLPD insurance on an old vehicle that a teen is driving while continuing to pay full coverage insurance on the family car to keep annual premiums affordable.
Is PLPD right for you?
It's important to understand that you must have enough money in the bank to pay for vehicle repair or replacement costs if your car is totaled in an accident.
And speaking of affordable…
Right about now, you may be wondering what you can do to get low-cost PLPD insurance. First and foremost, it's essential to understand that there are various factors that can affect basic insurance rates – some that you can control and some that you can't.
What factors are used to calculate your rates and premiums?
Factors You Can't Control
AGE
Young drivers with little experience will typically pay more for car insurance.

GENDER
Men pay around $15,000 more for auto insurance over a lifetime than women.

DEMOGRAPHIC
Drivers in urbanized areas and areas with high crime rates pay more than their counterparts in rural low-crime rate areas do.
Factors You Can Control
Driving record

Policy discounts

Safety features

Good credit score

Amount of coverage
Taking into account these factors, it can be difficult to predict exactly how much you can expect to pay for PLPD insurance.
Unfortunately, in a state like Michigan where PLPD is most prevalent, insurance rates are recognized as some of the highest in the country. Michigan was ranked by Insure.com as the second most expensive state for car insurance on a 2013 vehicle.
Granted, PLPD insurance is likely to be cheaper than full coverage insurance for a brand-new car.
What other things do you need to consider when getting insurance in Michigan?
In Michigan, auto insurance companies aren't allowed to factor in certain things when determining your premiums, including homeownership, credit score, education level, ZIP code, marital status, and gender.
Average car insurance rates will vary throughout the country and are estimated at $1,548/year or $129/month.
How can you lower PLPD auto insurance rates even further by using the tips listed above?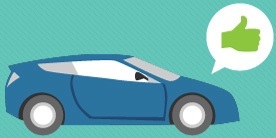 If you take the time to focus on being a better driver, it will quickly pay for itself. Drivers with clean records may pay 10 percent less on car insurance across the board.2 As an added bonus, if you don't cause an accident, you won't need to use your PLPD insurance. Filing a claim can cause insurance rates to skyrocket.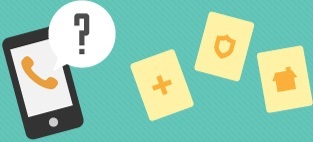 Or, this may be a case where the "squeaky wheel gets the grease." Many times, all you have to do is ask when it comes to scoring discounts from your insurance agent. You may qualify for defensive driving, professional, or student discounts. You can also consider bundling multiple insurance policies together to lower all premiums – with potential savings of 15-30 percent on two or more policies.

If you're in the market to upgrade your vehicle, consider the safety features in the new car you buy. A safer vehicle will cost less to insure since features like air bags, anti lock brakes, and automatic seatbelts are likely to reduce injuries and lower the total expense of an accident. A good credit rating can also be beneficial to keep car insurance rates reasonable.

Lastly, don't make the mistake of overpaying for insurance coverage. You may be one of the 76 percent of insured drivers that pays for comprehensive insurance on top of basic liability. Another 71 percent of drivers also pay for collision coverage in their policy.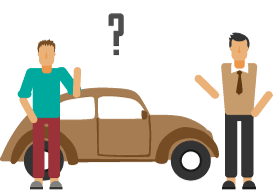 Do you meet the requirements for PLPD?
Such as driving an older car or having money in the bank to pay for vehicle replacement, you could save money by dropping extra insurance coverage. If the time is right, it helps to consult with your insurance agent one-on-one to determine if basic PLPD offers enough coverage to protect you on the road.
What's the catch?
For the majority of drivers, basic PLPD isn't recommended since it leaves you financially and physically vulnerable in an accident.

You may have to pay for extra damages in a serious accident that aren't covered by your policy. You will also be responsible for your own vehicle damages and personal injury expenses if you cause a major crash.

PLPD is most advantageous for temporary use on an older vehicle

If you're pressed for cash, you may be able to "get by" with PLPD until you can afford to upgrade your policy. At the very least, most drivers start out with PLPD and build from there since it meets state requirements to drive legally.

As you decide whether to keep or upgrade PLPD insurance, ask yourself what you have to lose

If you can't afford to pay for the repair or the total replacement of your vehicle, PLPD insurance without full coverage add-ons may leave you high and dry in an at-fault accident.

What is the bottom line?

There are some differences in this type of auto insurance based on the company you choose and the state you live in. According to the Insurance Information Institute, the coverage limits for PLPD insurance varies for each state.

Therefore, PLPD insurance quotes in Florida and Indiana will be different. PLPD insurance for Progressive and State Farm will vary in monthly and annual costs. To maximize your State Farm PLPD savings, enroll in liability-only insurance.

You can buy PLPD auto insurance from most agents since it's required in most states. Keep your auto insurance rates low by asking for discounts and improving the factors that you can, like your driving report and credit history.

Also, shop around before you buy insurance online to make sure you are getting the best deal out there.

Search for affordable PLPD auto insurance in your area by entering your ZIP code in the free comparison tool below.

Do you have more questions about this PLPD auto insurance coverage?

Let's wrap up the guide by answering a few frequently asked questions that appear on search engines across the web. These questions will recap what you've learned in our PLPD auto insurance guide and add more information to better inform you before you buy PLPD auto insurance.

#1 – What is PLPD auto insurance?

PLPD car insurance is personal liability and property damage insurance that covers bodily injury and property damage of another driver when you're at fault in an accident.

#2 – Does PLPD cover hitting deer?

No. Only collision and comprehensive coverage cover the cost of hitting a deer.

#3 – Who has the cheapest auto insurance in Michigan?

Safeco has the cheapest auto insurance in Michigan.

#4 – When should you put PLPD on your car?

Immediately. You'll need the minimum requirements for auto insurance if you want to drive. Driving without insurance can cause several fines, suspension of driver's license, and even jail time.

#5 – What is a mini-tort coverage?

A mini tort is a law where drivers who are involved in an accident shared fault. The law compares fault by percentage. If a person is 50 percent at fault, their auto insurance company may only pay 50 percent of the damages or injuries, leaving the cost of damages and injuries for the parties involved. Most of these claims lead to lawsuits.