BuyAutoInsurance.com's expert team focuses on ensuring our content and services uphold the highest standards of integrity. Our dedicated team also manages our extensive writing network, which ensures that the information you receive is accurate, evidence based, current, and trustworthy.
A team of car insurance experts reviews our content, ensuring that existing and new content is accurate so you can make the best decisions about your car insurance.
We strive to be your most trusted partner in pursuing the right car insurance.
---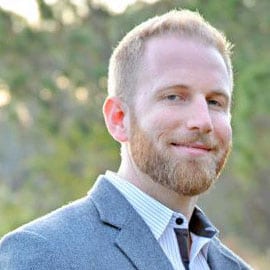 Joel Ohman, Founder, CFP®
Joel Ohman is the CEO of a private equity backed digital media company. He is a CERTIFIED FINANCIAL PLANNER™, author, angel investor, and serial entrepreneur who loves creating new things, whether books or businesses. He has also previously served as the founder and resident CFP® of a national insurance agency, Real Time Health Quotes. He has an MBA from the University of South Florida.
Joel has been mentioned as an insurance expert in many different online and print publications including AOL, Business Insider, idrivesafely, Reader's Digest, Inc.com, Carvana, MarketWatch, Forbes, OppLoans, Yahoo!, TheStreet, and NYPost to name a few.
---
Daniel Walker, Licensed Car Insurance Agent for 15 Years
Dan Walker graduated with a BS in Administrative Management in 2005 and has been working in his family's insurance agency, FCI Agency, for 15 years. He is licensed as an agent to write property and casualty insurance, including home, auto, umbrella, and dwelling fire insurance. He's also been featured on sites like Reviews.com.
---
Laura Walker, Licensed Agent for 10 Years
Laura graduated college with a BS in Criminal Justice with a minor in Political Science. She married her husband and began working in the family insurance business in 2005. She became a licensed agent and wrote P&C business focusing on personal lines insurance. Laura serviced existing business and wrote new business.
She now uses her insurance background to help educate drivers about insurance coverage and state laws as well as provide expert advice to ensure content accuracy.
---
Melanie Musson, Fourth Generation Insurance Expert
Melanie Musson is the fourth generation in her family to work in the insurance industry. She grew up with insurance talk as part of her everyday conversation and has studied to gain an in-depth knowledge of state-specific car insurance laws and dynamics as well as a broad understanding of how insurance fits into every person's life, from budgets to coverage levels. She also specializes in automation technology and vehicle safety. Her industry expertise has been featured by The Penny Hoarder, in an e-book by Best Companies, by Forbes, Yahoo!, The New Yorker, Oprah, Fox Business, U.S. News, and Dollarsprout.
---
Rachael Brennan, Licensed Agent for 15 Years
Rachael Brennan has been working in the insurance industry since 2006 when she began working as a licensed insurance representative for 21st Century Insurance, during which time she earned her Property and Casualty license in all 50 states. After several years she expanded her insurance expertise, earning her license in Health and AD&D insurance as well. She has worked for small health insurance exchanges as well as some of the biggest health insurance companies in the nation, including BCBS. After deciding to pursue a writing career several years ago, she has circled back to the auto insurance industry.
---
Mathew B. Sims, Editor-in-Chief with 5 Years Insurance Experience
Mathew B. Sims is Editor-in-Chief and has authored, edited, and contributed to several books. He has been working in the insurance industry ensuring content is accurate for consumers who are searching for the best policies and rates. He has also been featured on sites like UpJourney.
---
Sara Routhier, Outreach Managing Editor with 6 Years Insurance Experience
Sara Routhier, Outreach Managing Editor, has professional experience as an educator, SEO specialist, and content marketer. She has over five years of experience in the insurance industry. As a researcher, data nerd, writer, and editor she strives to curate educational, enlightening articles that provide you with the must-know facts and best-kept secrets within the overwhelming world of insurance. Her work has been featured on: CBS, Denver Post, DriversEd, ESPN, Finance101, Finder, FOX5, Legal Advice, MSN, PrettyMotors, SeattleTimes, StarTribune, USA Today, WalletHub, Yahoo, USAToday, and Zebra.
---
Brianna McDaniel, Research Managing Editor with 12 Years Insurance Experience
Brianna McDaniel is the Managing Editor of Research and has over 12 years of experience in both domestic and international insurance.
---
Chris Harrigan, Data Visualization & Insurance Expert
Chris Harrigan has an economy degree from Limestone College and an MBA from Clemson University. He previously managed auto insurance claims for Enterprise Rent-A-Car. Currently, he is using his business and insurance expertise to provide insurance data analysis and visualizations to enhance the user experience.