Buying car insurance is something that none of us really want to think about, but if we want to be able to drive legally, we are required to carry at least a minimum amount of liability insurance. Each state has its own car insurance requirements, so you need to check to find out what you need to have in your state. Having a newer model vehicle, such as one of the latest Lexus models, can help save you money on insurance coverage. One of the main reasons why Lexus car insurance rates are so low is because the newer models have all of the best and most up-to-date safety features. These features include: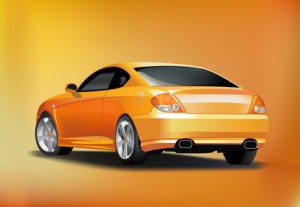 Supplemental Restraint Systems (SRS) – All new Lexus models have pretensioners and force limiters on the front seatbelts, and most models also have these on the rear seatbelts. They have front and rear crumple zones, and front and side airbags for added safety. The advanced dual-stage airbags will go off at two different speeds, depending on the force of impact, and the driver's front airbag has an even lower stage. Luxury utility vehicles also come with roll-sensing side curtain airbags.
Advanced Braking Systems (ABS) – All Lexus models have four-channel, four-sensor anti-lock brakes. These brakes have Electronic Brake-Force Distribution (EBD). With this braking system, drivers find it easier to maintain control over their steering during emergency situations. The ABS on the luxury utility models will even work in low-range four-wheel drive. Drivers will have control even in the most hilly and bumpy terrain. Brake assist also comes standard on all Lexus models. This will know when drivers are trying to brake for an emergency, and if the brakes have not been pressed hard enough for the situation, the system will take over and apply the correct amount of pressure until the pedal is released.
Will a Higher Deductible Mean Savings on Lexus Car Insurance Premiums?
Some people opt to have a higher deductible on their Lexus car insurance, or any vehicle insurance they have. This is because they don't want to pay a lot every month for their premiums. While this is an excellent way to lower insurance premiums, it may not be the best choice. This is because if you are involved in an accident, when you go to make your insurance claim, you will have to pay a higher amount, and you may not be able to afford it. When deciding on your insurance coverage, take monthly premiums and deductibles into consideration, and then decide which way you want to go. Your insurer may be able to help you come up with payment options that will work out just fine for you.
Get Quotes to Make Sure You are Not Paying Too Much for Lexus Car Insurance
You can also save money on Lexus car insurance by shopping around and getting quotes from different insurance companies. We can help save you time with this. Simply give us your zip code, and we will search our databases to get you quotes from many insurers in your area.